Payments
---
Payments may be made by cash, check, credit card, or PayPal..
Make checks or money orders payable to Vincent F.D. Santomero.
MAILING ADDRESS:
SantoSanto.Net
P.O. Box 7842
La Verne, CA, 91750
Online Payments
---
PayPal payments require that you have a PayPal account.
Click on the Pay Now button below to make a fast, free and secure payment.
Credit Card payments are made through PayPal.
Click on Pay Now button below and then select " Don't have a PayPal account?" on the PayPal page.
PayPal
---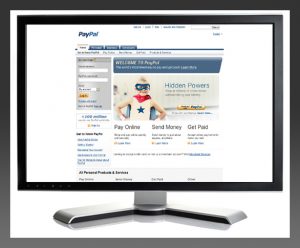 SantoSanto.Net recommends PayPal for fast, free and secure Internet payment method. Don't have a PayPal account, no problem!  PayPal will except straight credit card payments without having a PayPal account. Click on the PayPal link and learn about the best way to make payments over the Internet. [PAYPAL]